Blog Mention: BibiNogs' SG50 Celebration by Aiwei Allan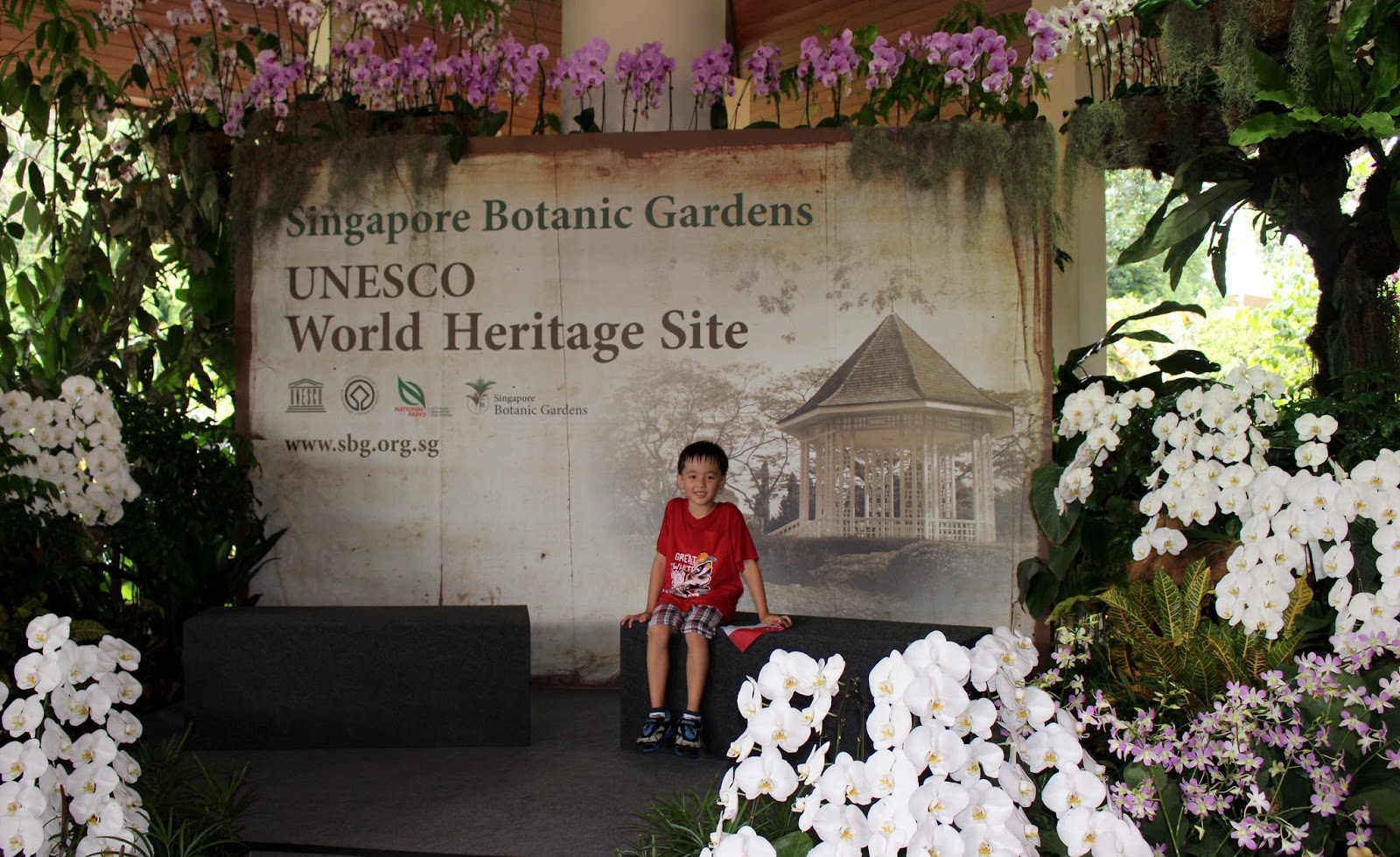 Image credits: Aiwei Allan
We are pleased to share a blog post by our BibiNogs parent, Aiwei Allen, on how our school celebrated the momentous SG50 National Day event together as a community, as a big happy family.
2015 is the year that Singapore celebrates her golden jubilee and we were so glad that BibiNogs organized a celebratory picnic for the children and their families. And with the inscription of Singapore Botanic Gardens as a UNESCO World Heritage Site this year, the venue of the national birthday celebration couldn't be more appropriate.
Theo surrounded by orchid flowers, which could be found throughout SBG

I was looking forward to the school celebration as I love seeing Theo and Mia engage with their teachers and friends, and it's also a great opportunity for me to meet with the parents of Theo and Mia's schoolmates and the teachers/staff at BibiNogs.

It was a themed, fun-filled picnic session of quizzes about Singapore in both English and Mandarin languages, watching the children run around the open spaces (the Bougainvillea and Bamboo park was the perfect location since it was plenty huge to accommodate the active children) with their friends and interacting with the teachers/staff and parents as well…..
To read the full article, click here.