Today, we "went" to the Singapore Chinese Cultural Centre (SCCC) with Ms Candice and Wu Laoshi via virtual tour to learn about what makes a Chinese Singaporean, through the "Singapo人" exhibit!
The first thing we have to do when going "out", is to make sure we have everything we need! We knew that the SCCC was indoors and air-conditioned, so we identified the items we would need (and not need) to take along with us with the help of our friends.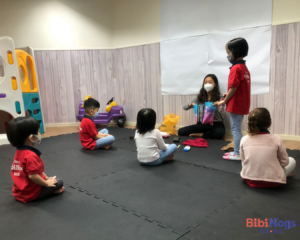 These are the things that we had to choose from…
Waterbottle
Insect repellant
Sunglasses
Sweater
Portable fan
Tissue paper
Hand sanitizer
Raincoat
Body soap
Wallet
Pocket game
Can you identify the five items we selected to take with us?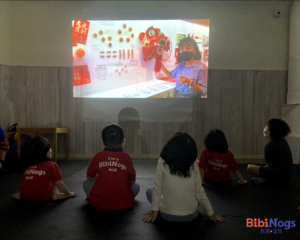 We went along with our teachers to explore the Singapo人 exhibit – it was exciting seeing our teachers on the big screen! They took us through the exhibition, and explained the various segments to us. However, it was not just a video session. We also enjoyed some hands-on extension activities!
We made a little stop when the tour showed us a Chinese tea ceremony guide, and had an immersive Chinese tea ceremony experience of our own. First, we watched a tea demonstration, then we made our very own tea. We then offered some of our freshly brewed tea to our teachers. Don't forget to use two hands, and tap on the table gently with two fingers to say "thanks"!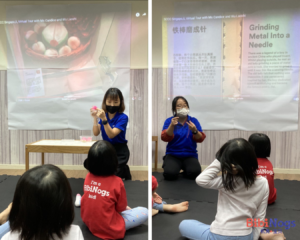 At some "stops" along the tour, we got to taste and feel the items we were learning about – such as the longevity bun and the Chinese idiom '铁棒磨成针真'.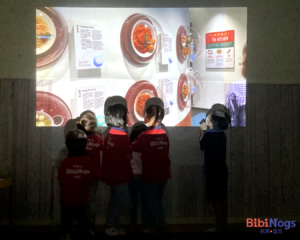 We had so much fun on this interactive virtual tour to the Singapore Chinese Cultural Centre, and we can't wait to be able to go on physical excursions again!